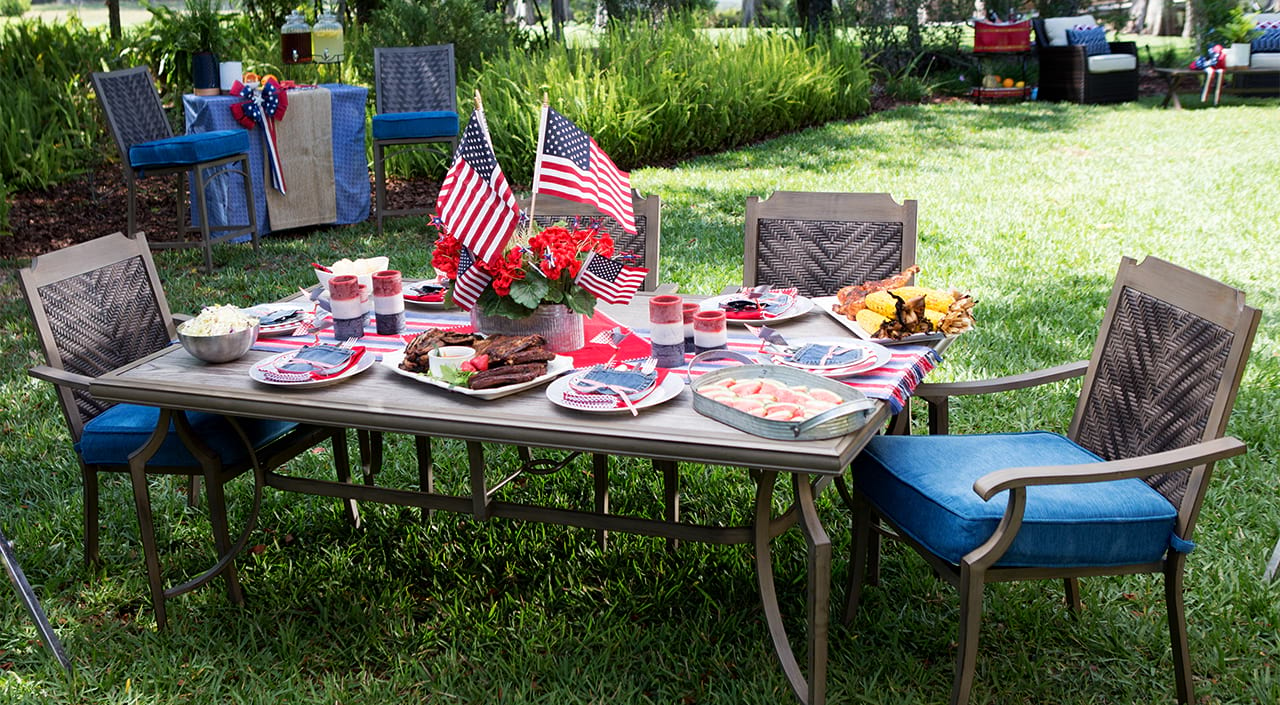 Presidents' Day
Furniture Deals
Got big dreams? February
is a big month for furniture savings.
sign up & save
For the best Presidents' Day furniture sales, sign up now to get them before anyone else. We'll be deeply discounting furniture for the whole house, including living room, bedroom, kids room, home office, dining room and more. Whether you're looking for Presidents' Day furniture sales for bar stools, sofas, sectionals, desks, beds or dining room tables, you'll find the Presidents' Day furniture deals you're looking for when you shop at Ashley HomeStore.
Expecting company over the holidays? Sign up now to learn about our Presidents' Day deals for sleeper sofas, mattresses, beds, nightstands and dressers. Wow your guests with more than just your amazing cooking and makeover your dining room with a new table and chairs, bar stools or benches. Don't forget to update your living room with a coffee table and end tables plus a new loveseat or recliner. We'll also have Presidents' Day deals for a wide assortment of home accents, accessories and decor, including lamps, pillows, throws, wall art, mirrors and so much more.
Be the first to receive information about our Presidents' Day deals.
---
Frequently Asked Presidents Day Sale Questions
Does Ashley Furniture have a Presidents Day sale?
If you're looking for the best Presidents Day furniture sales, you've found it. Ashley has
amazing deals both in-store and online
to celebrate this patriotic holiday. Our most popular items sell fast, so when you find something you like, don't wait to snatch it up!
What are the best Presidents Day sales?
Ashley HomeStore tops the list for having the best furniture sales on Presidents Day. Save on furniture for the
bedroom
, living room, dining room and more! Plus, find deals on decor, mattresses, storage, and organization to reinvigorate your home's style and functionality.
Is Presidents Day the best time to buy furniture?
The Ashley Furniture Presidents Day sale is the perfect time to buy furniture for yourself or someone else. With a
range of styles to choose
from — such as Modern Farmhouse, Traditional, Urban, and so on — you're sure to find the Presidents Day furniture deals you're looking for.
When does the Presidents Day sale start?
At Ashley, you don't have to worry about missing the Presidents Day sale. Rather than holding a one-day or weekend event, we're stretching it out so you can shop when it's convenient for you. If you're wondering how long is Ashley Furniture Presidents Day sale, it takes place from February 2, 2021, through February 22, 2021.