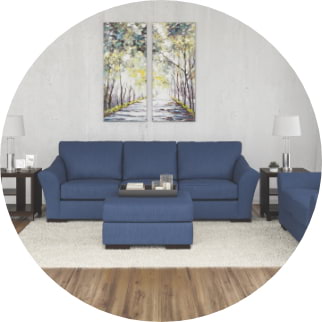 Design your perfect living room
We make it beautifully easy to get the style you want at a price you'll love. Choose from sofas, loveseats and customizable sectionals in the color of your choice. Sleek and chic or cool and casual, there's a style that fits your look perfectly.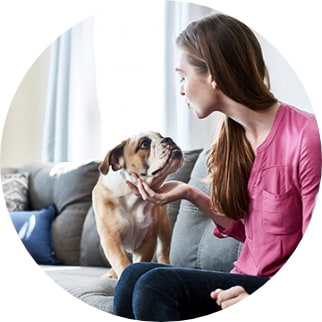 Pet + Family-friendly fabric
All of our styles are covered in Nuvella® high- performance fabric. Nuvella is designed to stand up to anything kids and pets can dish out. And that means anything, from splatters and spills to dirt and dribbles. Our special manufacturing methods ensure fade resistance as well, so go ahead, create a living space in that sunny spot. You can be sure your sofa, sectional or loveseat will maintain its color for years.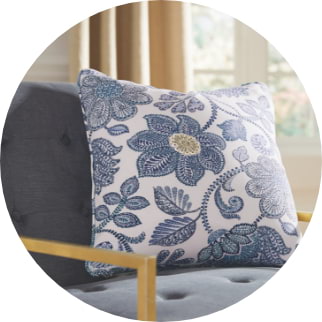 Make it your look
Here's where your personality really gets to shine through. Whether sublime solids or vibrant prints, you'll find a style to love in our wide selection of pillows also covered in Nuvella®.